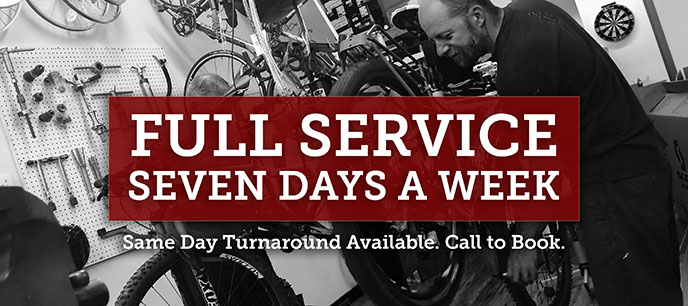 Spring is in the Air!

Be ready for that first outdoor ride of the season.
Book your spring maintenance appointment now, or drop off your
bike and we'll call when it's ready.

Tweets by @randrcycle

SAFETY FIRST!
2018 Kids + Toddler
Helmets Ready for
Spring. Get your kids helmets properly fitted.
Rock And Road Cycle and Sports Inc.
2501 Guelph Line, Burlington, Ontario L7P 4M7
(905) 331-3755
Hours
Monday - CLOSED
Tues. - 9:30am - 6:00pm
Wed. - Fri. 9:30am - 8:00pm
Saturday 9:00am - 6:00pm
Sunday 10:00am - 4:00pm

Proud to be an official dealer of products from


>Home       >About      >Products      >Service      >Contact
Copyright © 2018 - Rock and Road Cycle and Sports Inc. All rights reserved.